Welcome To The Photo Site!




Hey! We made this site because we ran out of room for photos on the other site. Then, Kenny thought of this great idea to have another site for just photos! YAY! So, after much debating here it is, the first D-Land photo page. Here you are going to see more pictures of all our friends and us (Kenny, Colin, Celeste, Matt (Cliff). Also, there is pictures of the theme park like artsy ones and such! So have fun and remeber there is no place like HOME and Disneyland is home for everyone!

P.S. How is this for irony: Celeste's birthday is on May 4th...the one day Disneyland is closed! Since she will be mourning the loss of not being able to go to one of her favorite places to celebrate her first year of adulthood, make sure you wish her a big Happy Birthday if you see her so you can brighten her day. She also likes flowers (except for roses) if you want to make her even happier! Hooray (Hooray Pooh, Happy Biiiiiiiiiirthday)!!!! Hehehehe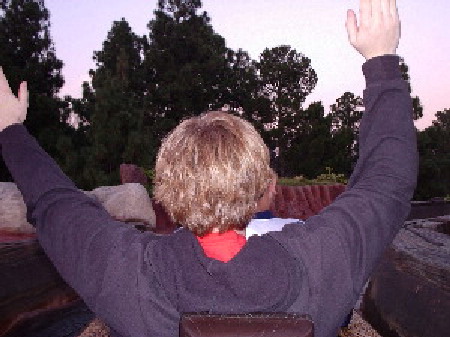 Why Disneyland?
Ok, we all know that Disenyland was made by the great Walt Disney in 1955 and by him doing this he didnt make just the people in his generation happy, but the people in every generation after his and many generations to come. I know you think that the Disney Coporation is corrupt and yes it is but, that is what happens to a big company like that so many jobs and so many different opinions. I frankly would like them to do more stuff to Disneyland and keep the old stuff too. They wont though because it takes to much money and it probably wont please everyone. What i am actually trying to say is Disneyland is what you make it! It can be a sad peice of poo that is money hungry or the happiest place on earth despite the high prices, You decide!